Here we post exciting news and vacancies related to Implementation Science.
If you would like to publish a job advertisement, please contact us.
2nd IMPACT Conference: Registration has opened!
We have great pleasure of announcing the 2nd IMPACT Conference:
«Moving towards Impact – Implementation Science in Switzerland» which will be held from February 9th to 11th, 2022:
– February 9th, 2022, 13:00-15:40 CET (virtual pre-conference workshop)
– February 10th, 2022, 15:00-18:00 CET (hybrid conference)
– February 11th, 2022, 15:00-18:00 CET (virtual conference)
We are delighted to welcome you to the next exciting phase of Swiss health care research!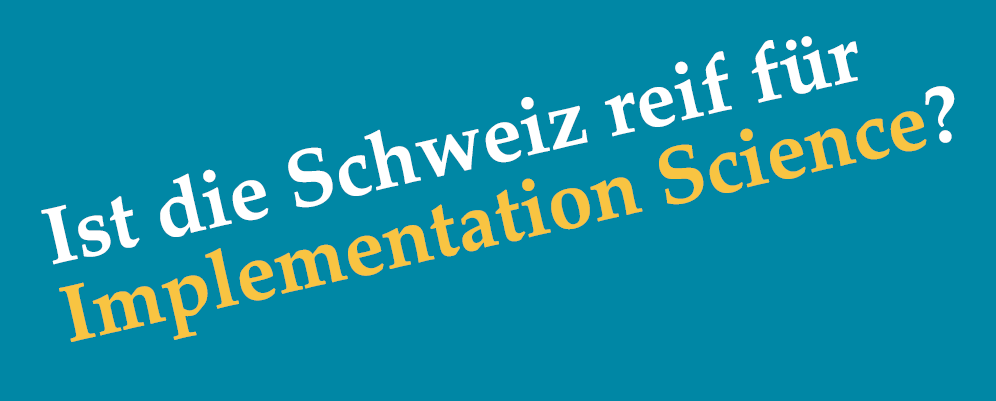 Institute for Implementation Science of Health Care IfIS of Zurich – The final program of the launch event is out!
The IfIS has recently opened within the University of Zurich and is having a launch event in October: check our final program. The Institute came to life with the apparition of a new research strategy: the necessity of reducing the gap between research findings and their application in practice calls for an evolution of our research approaches. We are pleased to invite you to join the event virtually on Thursday 28th October 2021 starting at 4.00 pm. Do not forget to register.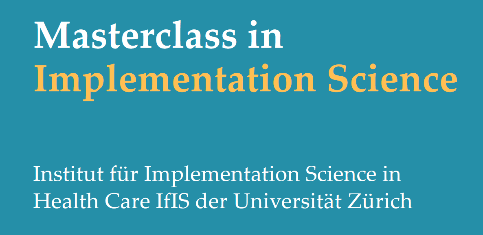 The Institute for Implementation Science in Health Care IfIS is conducting a Masterclass in November 2021
The first part, with Dr. Per Nilsen from the University of Linköping (Sweden) as keynote lecturer, is aimed at people looking for an virtual introduction to Implementation Science. The second part is aimed at researchers coming with their own project where Implementation Science may be applied and willing to work on it in groups. IfIS Professors will support you; this class will take place physically at the Zentrum für Weiterbildung of the UZH. Find more info about Implementation Science and the Masterclass program. Register before 31. October 2021!
2nd IMPACT Webinar «Implementation of a co-designed physical activity program for older adults: positive impact when delivered at scale (hybrid 2 design)»
We are very much looking forward to our 2nd IMPACT webinar on 23 June 2021 at 17.00 to 18.30 CET
. We are excited to welcome Dr Heather McKay and Dr P.J. Naylor from the University of British Columbia, Canada and to discuss the insights with you. Come and join us,
registration
is free.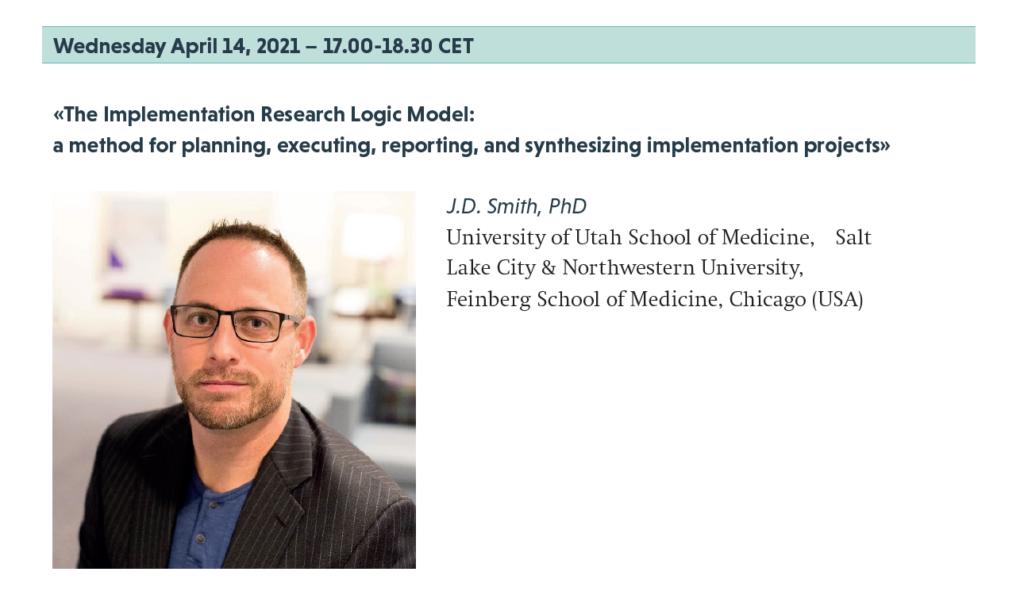 1st IMPACT Webinar «The Implementation Research Logic Model:
a method for planning, executing, reporting, and synthesizing implementation projects»
 Join our 1st IMPACT webinar on 14 April 2021 at 17.00 to 18.30 CET where Dr. J.D. Smith, University of Utah School of Medicine, Salt Lake City & Northwestern University, Feinberg School of Medicine, Chicago (USA) will speak about "The Implementation Research Logic Model".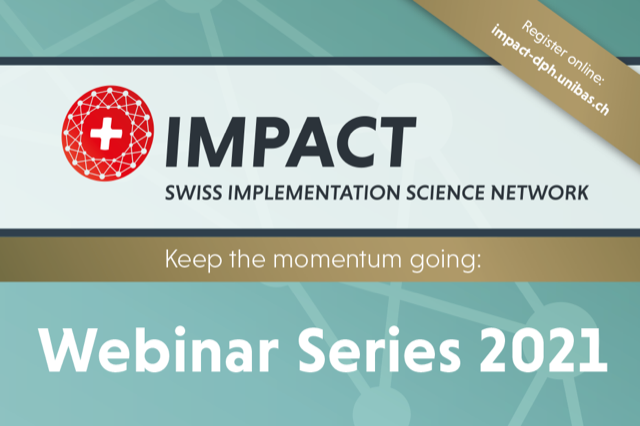 Save the dates: Implementation Science Webinar Series

Keeping the momentum of our successful launch with the 1st Conference and Masterclass Series going, an Implementation Science Webinar Series will be offered starting April 14, 2021. To learn more about the webinar series and to register for the individual sessions, click here.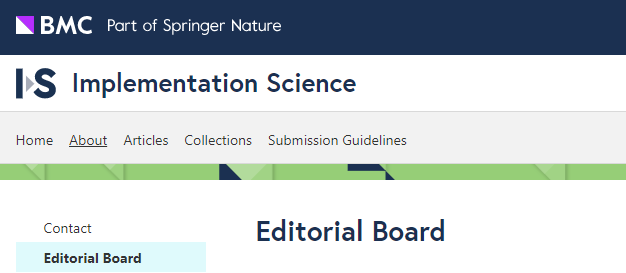 Prof. Dr. Sabina De Geest has been appointed to the Editorial Board of the journal Implementation Science
Implementation Science is a pioneering, highly-accessed journal dedicated to publishing evidence regarding methods for promoting the uptake of consolidated research findings into routine healthcare practice and health policy.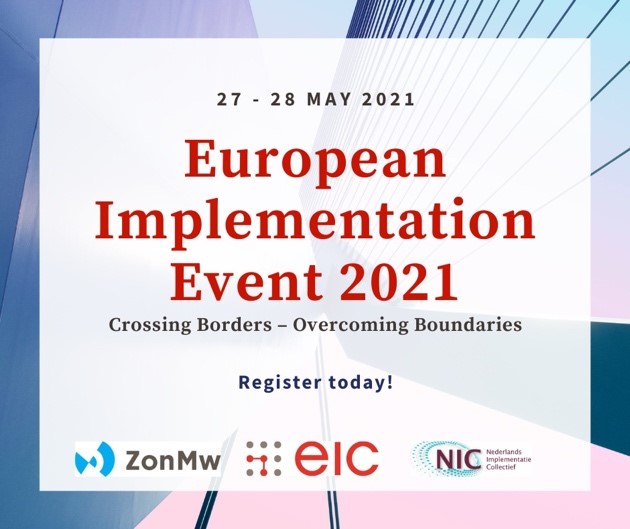 Crossing Borders – Overcoming Boundaries: European Implementation Event 2021
The EIE2021 is the first European event where implementation – the translation, uptake and integration of research findings within the daily routines of human services – takes centre stage. Implementation draws on multiple disciplines and perspectives including sociology, psychology, organisational theory, social and political science aiming to give voice to both providers, and their clients, patients, students and others who are the end-users of services. The EIE2021 will present and discuss knowledge and ideas on how to effectively cross borders through implementation science and practice and thereby change boundaries. The event will be live broadcasted from The Netherlands and feature speakers from all over the world. Register here to enjoy the latest implementation insights right from your living room. Early bird registration closes on 28 February 2021.
The Opening Conference had a great IMPACT:
Interesting keynote speeches, interactive polls and expert discussions. The audience was international and numerous: 237 participants from 25 countries followed the event live. The video of the opening event can be viewed by clicking on the image to the left. The successful launch of IMPACT will be followed by a virtual masterclass series with five masterclass sessions in the weeks between 27 January and 3 March 2021. In each of the masterclass sessions, international experts will present both the theoretical foundations of implementation science and practical examples of Swiss implementation projects.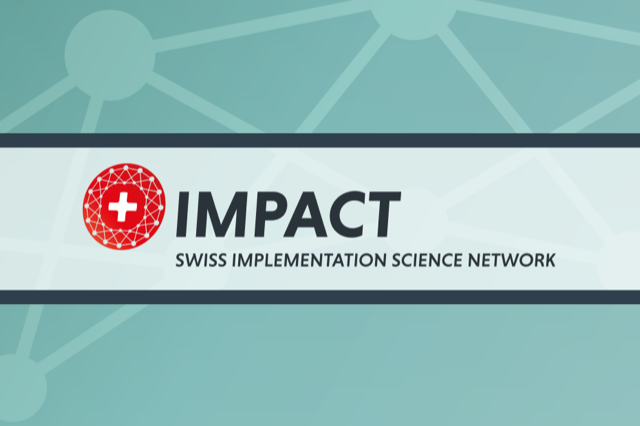 We are pleased to announce the 1st IMPACT conference!
The conference will be a virtual event with two parts: an opening event on January 22, 2021, as well as a virtual Masterclass series on Implementation Science with five online lectures starting January 27, 2021. The detailed program can be found here. We look forward to welcoming you virtually to participate in a tremendously exciting phase in Swiss health care research!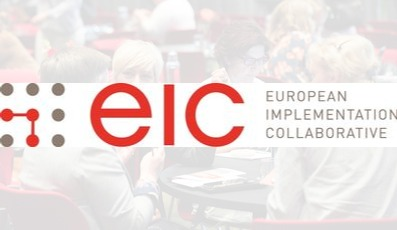 European Implementation Collaborative
Dr. Thekla Brunkert (IMPACT co-founder) has been elected to the board of the European Implementation Collaborative (EIC). As an international network, the EIC connects various national Implementation Science associations and offers various opportunities for international exchange and collaboration between researchers, practitioners and organisations.