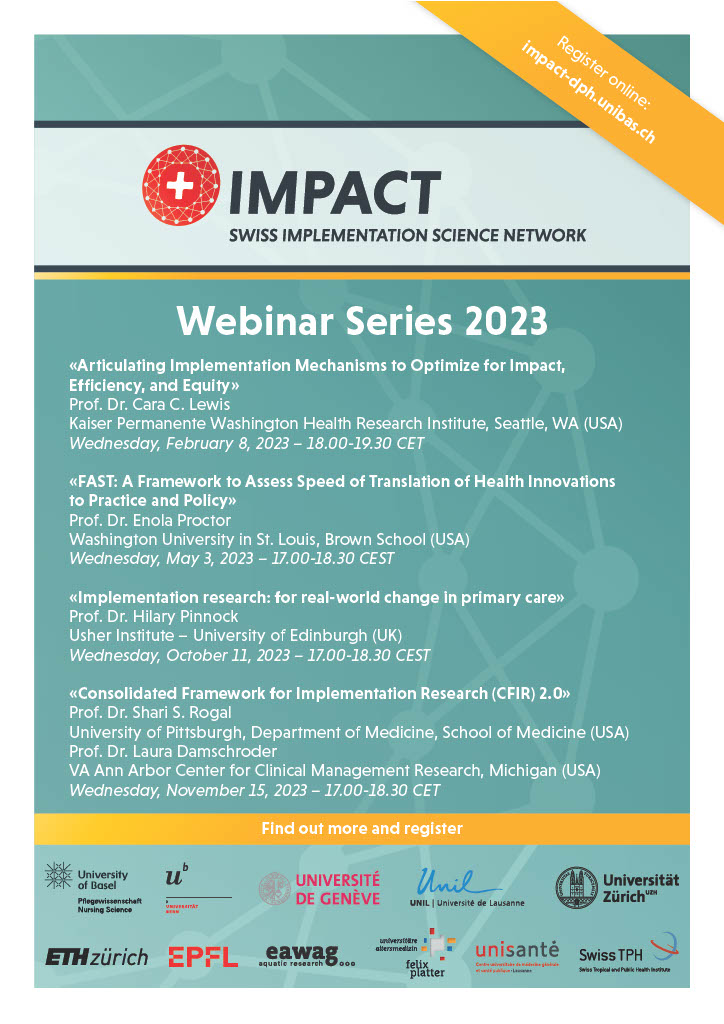 Webinar Series 2023
Join us on our journey through the various topics of implementation science. 
Registration for our webinars is free. Upon registration, a Zoom link will be provided via email on the day of the webinar(s). The recording(s) and presentation(s) will be made available to all registrants following the webinar(s). 
For more detailed information on the individual webinars, please see the flyer, which you can download here.
Please click here to register for individual webinars of the 2023 Webinar Series.