1st Conference of the Swiss Implementation Science Network (IMPACT)
January 22, 2021, 9:00 – 12:00 CET
Virtual Opening Event with Keynote Lectures
January 27, February 03, 10, 17 & March 03, 2021, 16:30 – 18:00 CET
Virtual Implementation Science Masterclass Series
The IMPACT conference has been converted to a virtual event due to the CoVID-19 pandemic.
We warmly welcome you to be part of an exciting next phase in Swiss health care research!
The 1st IMPACT conference has two parts:
On January 22, 2021, we will spend the morning celebrating the official launch of the Swiss Implementation Science Network, beginning with keynote lectures – the first by Professor Dr. Michel Wensing, chief editor of the pioneering journal, 'Implementation Science' (University of Heidelberg, Germany), the second by Dr. Cynthia Vinson, senior advisor for implementation science in the USA's National Cancer Institute Division of Cancer Control and Population Sciences in Washington, DC.
Starting on Wednesday, January 27, 2021 we have organized a virtual Implementation Science Masterclass series with contributions from international experts Professor Dr. Leah Zullig (Duke University, USA), Professor Dr. Byron Powell
(Washington University, St. Louis, USA) and Dr. Cynthia Vinson. Each Masterclasses will provide a mix of theoretical lectures and practical Swiss examples of implementation science projects, followed by a discussion.
» Click here for the detailed program
The opening event and all masterclasses will be in English.
Registration for the entire Masterclass Series will be possible until January 10, 2021.
Registration for individual Masterclass lectures will be possible until one week before the lecture date.
IMPACT opening event: Free but registration required
Masterclass Series (5 sessions): CHF 320
Masterclass per lecture: CHF 70
Conference platform
A Zoom-link will be sent to all participants one week before the meeting.
Scientific committee
Nursing Science (INS), University of Basel
Department Public Health, University of Basel
Swiss Tropical and Public Health Institute
Cancellation
In the event of cancellation, a written notification must be sent to the conference organisation. In the event of cancellation before January 10, 2021, a processing fee of CHF 50.00 will be charged; from January 10, 2021 onwards, a cancellation fee of CHF 160 will be charged.
Replacing of participants is allowed after confirmation with the conference organisation.
International speakers
We are pleased to introduce you to our international speakers:
Keynote speaker:
Michel Wensing, PhD, is a professor of health services research and implementation science at Heidelberg University, Germany. He is based in Heidelberg University Hospital, Department of General Practice and Health Services Research, and head of a Master of Science program for health services research. He has an affiliation with Radboud University Medical Centre, Nijmegen, Netherlands, and is Editor-in-Chief of the journal Implementation Science. After graduation in social science, he focused on health services research within the medical sciences. His work aims to enhance the development of primary care and implementation science in healthcare.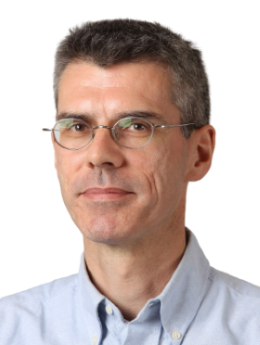 Cynthia A. Vinson, PhD, MPA, is a senior adviser for the Implementation Science Team in the Office of the Director in the Division of Cancer Control and Population Sciences (DCCPS) at the National Cancer Institute (NCI). She works on building and sustaining the field of implementation science to enhance the integration of evidence-based guidelines, programs, and policies for cancer control in public health and clinical practice. As a member of the Comprehensive Cancer Control National Partnership she is responsible for working within NCI and with other agencies and organizations to translate research funded by DCCPS into practice. She has helped launch many of the current initiatives, including Cancer Control P.L.A.N.E.T., Research-Tested Intervention Programs, SPeeding Research INTerventions, and many funding opportunities conferences and trainings.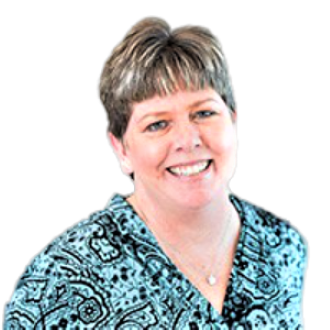 Leah L. Zullig, PhD, MPH, is an associate professor in the Duke Department of Population Health Sciences where she co-directs the Duke Population Health Sciences Implementation Core. She also directs a new doctoral program in Population Health Sciences. Dr. Zullig has experience leading and collaborating on projects using a broad range of research methods to implement, adapt, and scale up evidence-based interventions and practices. She works in a variety of setting including integrated health care systems, community-based clinics, and academic organizations, among others. Her overarching research interests address the reduction of healthcare disparities, improving cancer care delivery and quality, and promoting cancer survivorship and chronic disease self-management.
Byron Powell, PhD, LCSW, is an assistant professor and co-director of the Center for Mental Health Services Research at the Brown School at Washington University in St. Louis. His scholarship focused on barriers and facilitators to implementing evidence-based practices; designing, tailoring, and assessing the effectiveness of implementation strategies; and advancing implementation research methods. His research has primarily been supported by the National Institutes of Health. Dr. Powell has served as faculty for several training initiatives, including the Implementation Research Institute, Training Institute for Dissemination and Implementation Research in Health (TIDIRH) and Knowledge Translation Canada Summer Institute. He is president of the Society for Implementation Research Collaboration, and is on the editorial boards of Implementation Science and Implementation Research and Practice.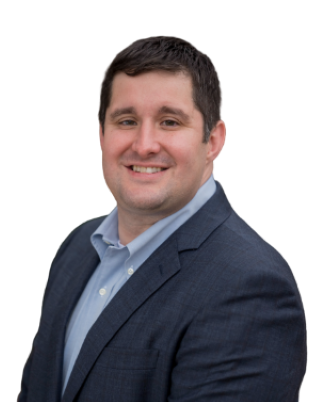 Bianca Albers PhD, Associate Director, Centre for Evidence and Implementation is a seasoned leader in the field of implementation with more than 15 years of experience supporting local government agencies, ministerial units and NGOs in applying principles of quality implementation in practice and policy development. She holds a doctorate from the University of Melbourne, where she studied implementation science as it applies to child and family services. Bianca is an experienced evaluator of implementation processes and outcomes in human services and an avid user of knowledge synthesis methods. As a co-founder of the European Implementation Collaborative and the Danish Implementation Network, she has helped to shape the European landscape of implementation science and practice. Bianca has a multi-national background and before joining CEI, held multiple leadership positions in Danish and Australian government and intermediary organisations.