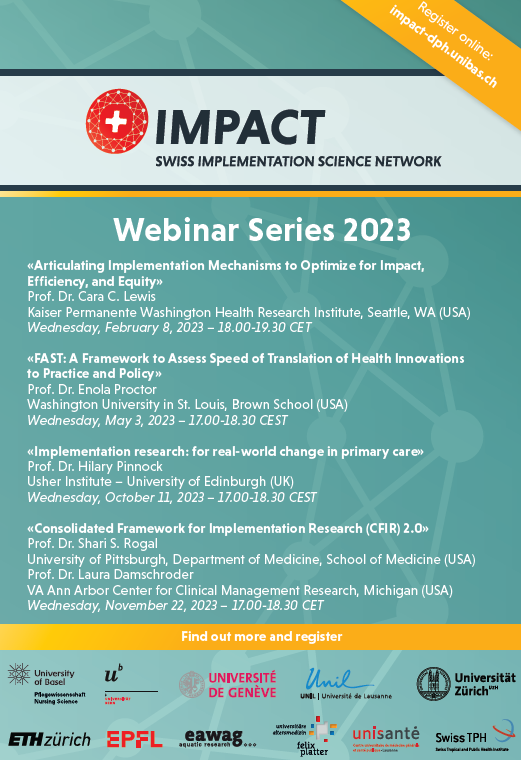 Webinar Series 2023
Join us on our journey through the various topics of implementation science. 
Registration for our webinars is free. Upon registration, a Zoom link will be provided via email on the day of the webinar(s). The recording(s) and presentation(s) will be made available to all registrants following the webinar(s). 
For more detailed information on the individual webinars, please see the flyer, which you can download here.
Please click here to register for individual webinars or the entire 2023 Webinar Series.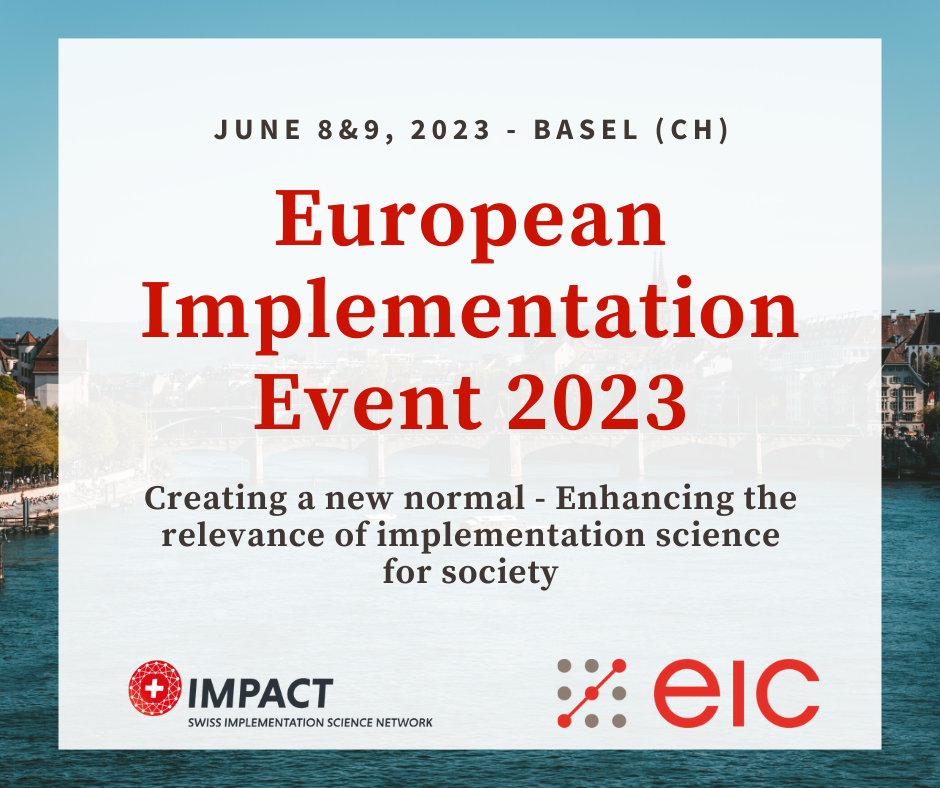 European Implementation Event 2023
At the European Implementation Event 2023, implementation – the translation, uptake and integration of research findings within the daily routines of human services – takes centre stage. Implementation draws on multiple disciplines and perspectives including sociology, psychology, organisational theory, social and political science aiming to give voice to both providers, and their clients, patients, students and others who are the end-users of services. The EIE2023 will present and discuss knowledge and ideas on how to enhance the relevance of implementation science and practice for society.
The event is co-hosted by the European Implementation Collaborative (EIC) and IMPACT and will take place in Basel, Switzerland on June 8 & 9, 2023, with speakers from all over the world.